Gifts Suitable For Any time Of The Year
It's been over a month since Christmas now, but still buying gifts in the aftermath can be tough. People seem to have everything, and certain gifts are only suitable for certain occasions such as a new birth in the family. But, there are countless gifting items that are suitable for just a random present, birthday, and the coming valentine's day. There are all kinds of different things in each category, so even if you bought the person something similar for Christmas it doesn't matter because you can get them something else entirely.
Game
If you are buying for a gamer then your options are pretty much wide open. There have been a myriad of game releases since Christmas with many more coming out in the coming months of 2017. The trick is finding a game they will enjoy to play. If you know of one that is coming out soon but not in time for the occasion then consider buying one in advance as a pre-order. Or, you could buy a giftcard for the store they usually buy their games at. Games make great gifts due to the extended amount of time people get out of them and can really show a trace of thoughtfulness in their purchase. If you think they may already have preordered the game and have them all then consider cool gaming accessories instead which could in some way benefit their hobby.
Novelties
They never get old and can be a great thing to stand on an office desk or any place of work for that matter. With the advent of the internet people can get all kinds of things which can now be made interactive with pictures and quotes. You can get cool bobbleheads made at www.likenessme.com for example using pictures of people. They always make good gifts or gift supplements no matter what time of the year it is.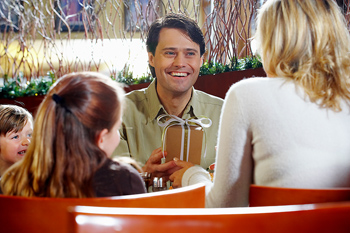 Sports Gear
If someone likes a certain sport then they will play it come rain or shine. There are all kinds of great sportking gifts you can use for the recipient. It could be a new racket if they enjoy games like tennis or badminton or maybe even a new pair of specialist shoes. You could get them a book of tips on the sport in question or even something like an biography of a star from the sport. The options are limitless and you can surely think of something different that they are yet to acquire but can still make the use of throughout the year.
Jewellery

Sure, there may be seasonal equivalences in jewellery, but you can still get something your partner has not yet got. There are millions of pieces around the globe coming in at all different prices. They can be used to supplement other jewellery or be used as a piece all on their own. The amount of metals and precious jewel combinations mean you can still find something you know they will enjoy, yet different to anything they have currently got.
---